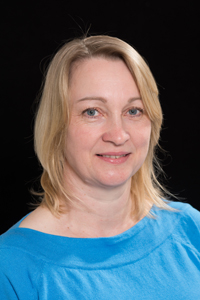 I had an amazing time during Harlequin's competition So You Think You Can Write 2013 and reached the dizzy heights of Top 10 finalist. My entry, Behind the Scandalous Façade was available online to be read and voted for.  I didn't make the final 3, but my full manuscript had been seen by editors at Harlequin Mills and Boon and I was totally amazed when I got a call offering me a two-book contract.
My first book, released in October 2014, was the competition entry, but with a sparkling new title of A Deal Before The Altar and it became my first best seller.
Latest Release - November 2018
A Ring to Claim His Legacy is a passionate story of romance on a luxury island. Imogen Fraser is sent there by her employer to review the island for future recommendation when creating bespoke luxury holidays. Determined to fit in with the wealthy guests, Imogen decides to make the most of her escape from reality - especially when she meets Marco.
Marco Silviano owns the luxury island resort and is desperate to escape building pressure from his family, so leaves his New York office and spends a week on his island as a guest. When he meets glamorous guest, Imogen, he is determined to make the most of his time with her. The week is exactly the escape he needs and ends with a passionately hot night. But that night has consequences which changes everything for both of them!
 Tycoon Marco Silviano can't forget the mysterious woman he spent an incredible week with on a luxurious island. Coming face to face with Imogen in England is shocking - especially when he learns she's expecting his baby! Convinced their child will secure his family's dynasty, Marco is intent on persuading Imogen to wear his ring. But once they are engaged their burning desire and Imogen's warm-hearted allure test Marco's control to the limit...
Coming Soon - March 2019
Seducing His Convenient Innocent
Rachael Thomas on Twitter