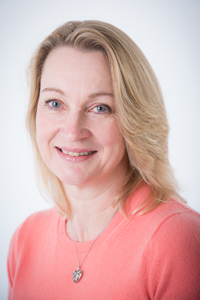 I grew up in the Midlands, but when I moved to Wales, over twenty years ago, I found a place to finally put down roots. I married into a farming family and embarked on a massive learning curve which also saw me learning Welsh when my two children were small.
Writing is something I have always wanted to do and I can still remember the thrill of one of my short stories being held up as an example to the class when I was about nine. It wasn't until my own children were in school that I seriously started to pursue my dream. I joined a local writing group which met every Monday afternoon and being with like-minded people was the boost I needed.
Reading romance had always been my first love, and just about every short story I wrote was romance, so I decided to write my first book. During that process I also attended my first weekend writing course with Kate Walker and joined the RNA's fabulous New Writers' Scheme. A short time later I joined Romance Writers of Australia and learnt a lot from entering their competitions. I sought out courses and you can imagine my joy when I discovered Sharon Kendrick's course in beautiful Tuscany.
Behind the Scandalous Façade, my So You Think You Can Write entry, is my thirteenth book and although only eight have those magic words 'the end' written on them the others are definitely part of the learning process I have enjoyed during those six years.
I love escaping to distant shores with my characters, entering their glamorous world and feeling all the emotions they experience as they discover their love for one another. A love so strong it will overcome all obstacles eventually, leading to that promised happy ever after.