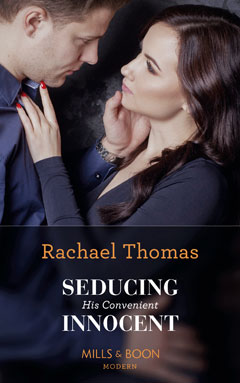 Seducing His Convenient Innocent is a story of a fledgling romance, torn apart by the selfish actions of someone else, then fate intervenes bringing Lysandros and Rio back together, enabling their romance to rekindle into a true and lasting happy ever after.
Rio Armstrong, a concert pianist, falls for Lysandros Drakakis, the sexy, powerful brother of her best friend, Xena. But Rio runs scared from this powerful man and that attraction, until Xena has an accident, which brings Lysandros well and truly back into her life – and her heart.
Lysandros hasn't stopped thinking about Rio. Or wanting her. When his sister needs her friend's company at her Greek island home, to recover from the accident, he takes the opportunity to find out why Rio had run out on him. Their romance blossoms into something real and Rio's revelations strengthen that, leaving Lysandros knowing she is the only woman for him.