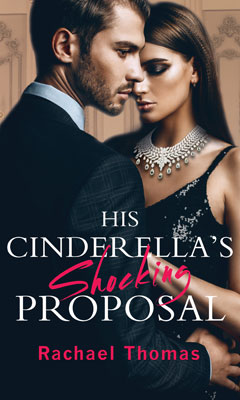 Pregnant with the royal baby…



Now she must claim her prince - with a ring!
Discovering she's pregnant isn't the biggest shock of Eloise's day. Learning the father of her baby is actually a prince is! She'd assumed Luka - or rather Prince Andro Luka Vargo of Zadjana - was a palace aide when they spent one magical weekend together. Well, prince or not, Eloise refuses to let her child be raised without a father - she knows all too well how that abandonment feels - and demands he marry her!
But Eloise soon realise how much she'll be sacrificing by marrying a prince who understands nothing but duty. She always wanted the fairy tale; yet the reality of a life with Prince Andro is far from the warmth of her night with Luka...
Can she convince the cold-hearted prince to lower his guard for a chance at real happy ever after...?