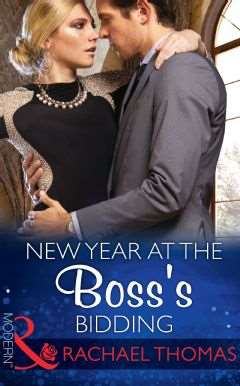 I loved writing New Year at the Boss's Bidding, because as I sat at my desk, outside it was snowing. While I discovered all about the past which still haunted Xavier and found out just what had happened to Tilly last New Year's Eve the landscape was being cloaked in a blanket of white. Perfect inspiration.
The grand house Tilly arrives at to prepare for a catering contract, captures her imagination, but the man she finds herself snowbound with when blizzard conditions cut them off, turns her world upside down. As the old grandfather clock chimes out the old year and welcomes in the new one, Tilly tries to ignore the attraction which is growing stronger between them.
Xavier finds Tilly's love of the Christmas tree and all it represents, together with the attraction he felt for her the moment he first saw her stood in the snow, not only forces him to face his past but enables him to move on from the accident he blames himself for.
Emotions run high as the storm intensifies, as does the attraction they are almost powerless to resist and one kiss to celebrate the New Year sets off the fireworks of passion.